SONATECH
For over 45 years, Sonatech has designed, developed manufactured and fielded thousands of customized sonar and navigation subsystems for US Navy underwater acoustic projects and programs.  Sonatech's subsystems are routinely placed in mission-critical applications where high-performance and high-reliability are mandatory. Our products are typically battery-powered, optimized for space, weight and power, self-contained, designed to survive for years in the harsh ocean environment and routinely deployed on or from surface ships, submarines, UUVs, USVs, ROVs or air-launched.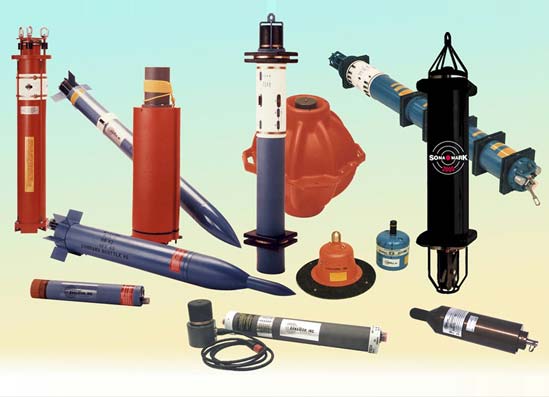 Facility
Sonatech operates an Engineering and Manufacturing Center in Santa Barbara, California.  Sonatech's 40,000-square-foot facility is staffed by professional, technical, and manufacturing personnel with a broad range of experience in underwater acoustics and oceanography as well as in engineering, software development, manufacturing, and quality control.  Our experienced staff ensures responsiveness to customer needs.
Sonatech's facility includes mechanical, electronic, and acoustic development, manufacturing, and test capabilities for a wide range of technical disciplines.  We are compliant with all federal, state of California, and local Santa Barbara County Government environmental laws and regulations.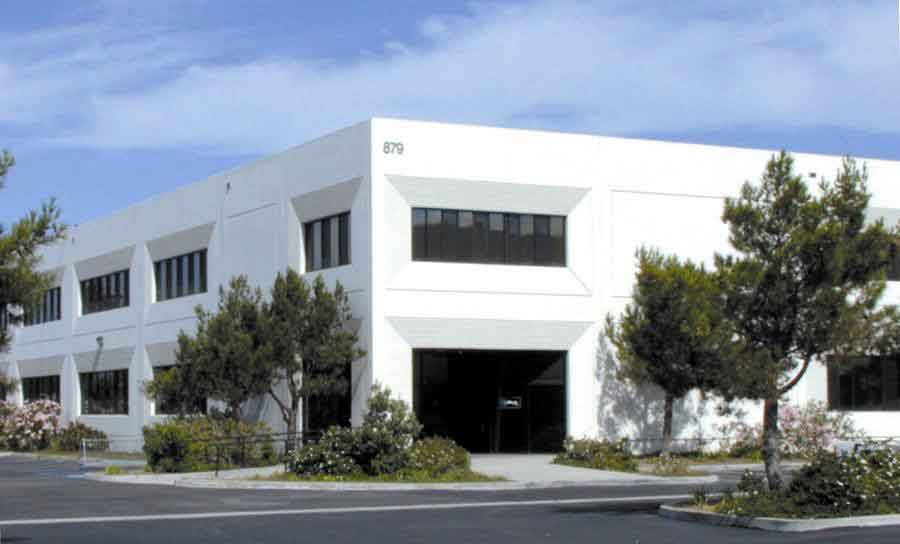 Manufacturing Center
Sonatech's Manufacturing Center has extensive capabilities including wave soldering, injection molding, painting, encapsulation, environmental heating and cooling, and machining, in addition to all capabilities required for test and quality assurance of both digital and analog assemblies.  The Manufacturing Center occupies the first floor of the Santa Barbara facility.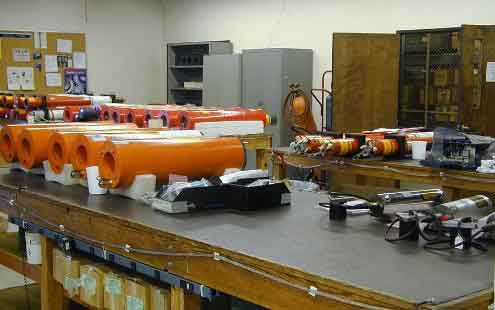 Machine Shop
Sonatech's facility includes a fully equipped machine shop extensively upgraded in the summers of 2017 and 2018. The shop is equipped for prototype, production, IR&D, tooling, repairs, and outside subcontract work. The Machine shop capabilities include Solidworks/Camworks programming, CNC milling and turning, conventional milling and turning of various metals including Titanium, Stainless Steel and all types of Aluminum. The Machine Shop also includes a Tapping and Engraving capability as well as mechanical assembly. The shop has full inspection capabilities including Quality Assurance personnel able to perform 100% inspection on all fabricated components before they are released.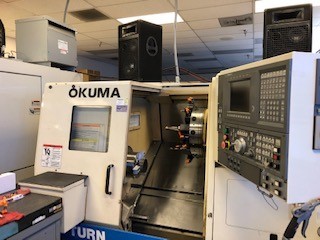 Acoustic Test Facilities
Sonatech has two fully instrumented acoustic test facilities that allow acoustic calibration and measurements from 2 kHz to over 2 MHz. Standard transducer calibration measurements such as FFVS, TVR, Impedance and Beam Patterns can be obtained. Each test system is fully automated using computer-controlled signal generation and data acquisition systems employing 8 channels of simultaneous sampling to produce both raw and processed data. Additionally, both tanks are instrumented with computer controlled automated switching to allow efficient testing of more complex multi-channel sonar arrays and systems. Examples include scanning multi-beam transducers, side-scan systems, multi-element super-short baseline hydrophones, and volumetric devices. Each tank has a computer-controlled rotator system that allows repeatable measurement accuracies of better than 0.1 degree. A variety of Navy test standards and in-house reciprocity calibrated standards are available including several specialized noise measurement and directional difference-beam transducers. Standard software processing routines are employed for the plotting and visualization of processed data. The raw and processed data is also stored digitally in a wide variety of standard formats (XLS, CSV, TXT and Matlab). Finally, all measurements are performed per ANSI-SI.20, Procedures for Calibration of Underwater Electroacoustic Transducers..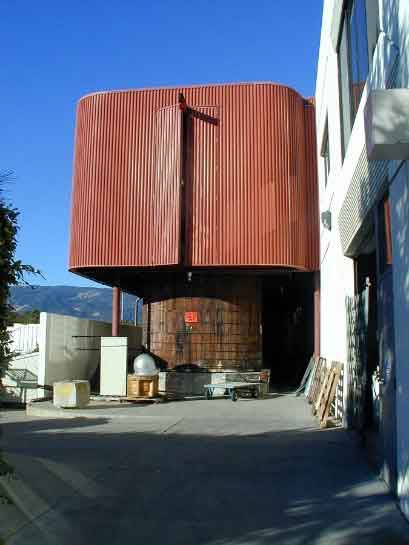 Hydrostatic Test Facilities
Sonatech maintains a pressure vessel capable of working pressures to 10,000 psi.  The pressure vessel, located in a separate designated building at our facility, has an opening of one foot in diameter and is approximately five feet deep.
Field Tests
Sonatech's location provides convenient access to excellent field test areas off the Santa Barbara and Goleta piers and in the Santa Barbara Channel.  The piers provide a permanently powered fixed platform and are equipped with cranes and small-boat launch gear.  Local boats are available for offshore testing within the channel, where benign conditions generally prevail and depths reach 1,800 – 2,400 feet.  Areas located on the other side of the Channel Islands allow testing to 6000 feet. Sonatech has contacts with other SoCal organizations to provide facilities and equipment when test requirements exceed local capabilities.